International Trade Co., Ltd. was established in 2001.
As an importer, we focus on importing food products, e.g., preserved fruits , dried fruits, candy and biscuits to the traditional markets.
It has been Sherg Lian's utmost goal to pursue the highest quality of our products from day one and our clients' response has been the best proof of our endeavor in the past years.
Since 2002, Sherg Lian has increased its product line. Thanks to the Internet, we have been able to secure always the best quality products for our customers.
We have great business connection and efficient operation, which enabled us to maintain competitive and always meet the needs in Taiwan's market.
Sherg Lian will continue its effort in building an even more professional and international organization.
We welcome global food suppliers contact us for further cooperation details and we can be contacted at the address below :
SHERG LIAN INTERNATIONAL TRADE CO., LTD
ADDRESS : No.192, Wanban Rd.,Banciao City,Taipei County 220,Taiwan
TEL : 886-2-2254-4758
FAX : 886-2-2254-4722
E-MAIL : sherglian@gmail.com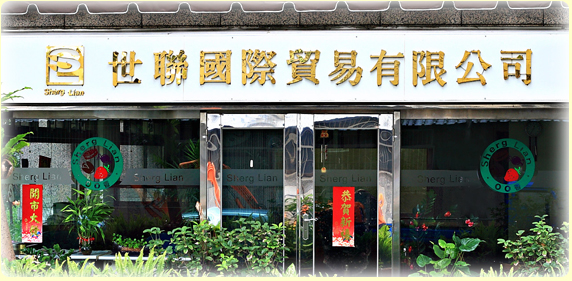 ---
《OPERATION PHILOSOPHY》

With all shares, respect to product, customers, down to manage to the staff, the starting point all is share. Provides the delicacy,fresh and natural product to customer through the share .

《OPERATION POLICY》

Direct control by head office to keep good service. Traditional style with morden management. Creat new tendency and market demand .

《QUALITY POLICY》

We always make our warehouse maintain in an auto system in order to control the quality of products imported , with the highest target by Defect-Free is our guarantee to all the value customers and consumers.
Warehousing :
Sherg Lian is well aware that having high standard warehouse facilities is the best way to keep good quality control .
Production :
Consistent quality is always our first concern.
OUR CLIENTS
For Local sales :
Wholesalers and Traditional Market、OEM Manufacturers、Food processing factory
For oversea market:
Sincerely welcome more quality suppliers to contact us for mutual benefits and more opportunity to promote your premium products our territories.